MeisterSinger bewandelt een slimme weg. Door consistent vast te houden aan de één-wijzer filosofie slaan ze twee vliegen in één klap: de horloges zijn super herkenbaar en ze spreken een zeer duidelijke doelgroep aan: mensen die een hekel hebben aan een opgejaagd gevoel. Doet de Bell Hora met zijn welluidende uur-signaal daar afbreuk aan? 
Belletje
MeisterSingers stralen door hun geminimaliseerde tijdsduiding rust uit. Zo ook deze design-award winnende Bell Hora, die is verrijkt met een klassieke complicatie genaamd sonnerie au passage. Exact op het uur laat het horloge een vriendelijk belletje horen, waardoor de drager wordt gewezen op het verstrijken van de tijd zonder naar de wijzerplaat te hoeven kijken.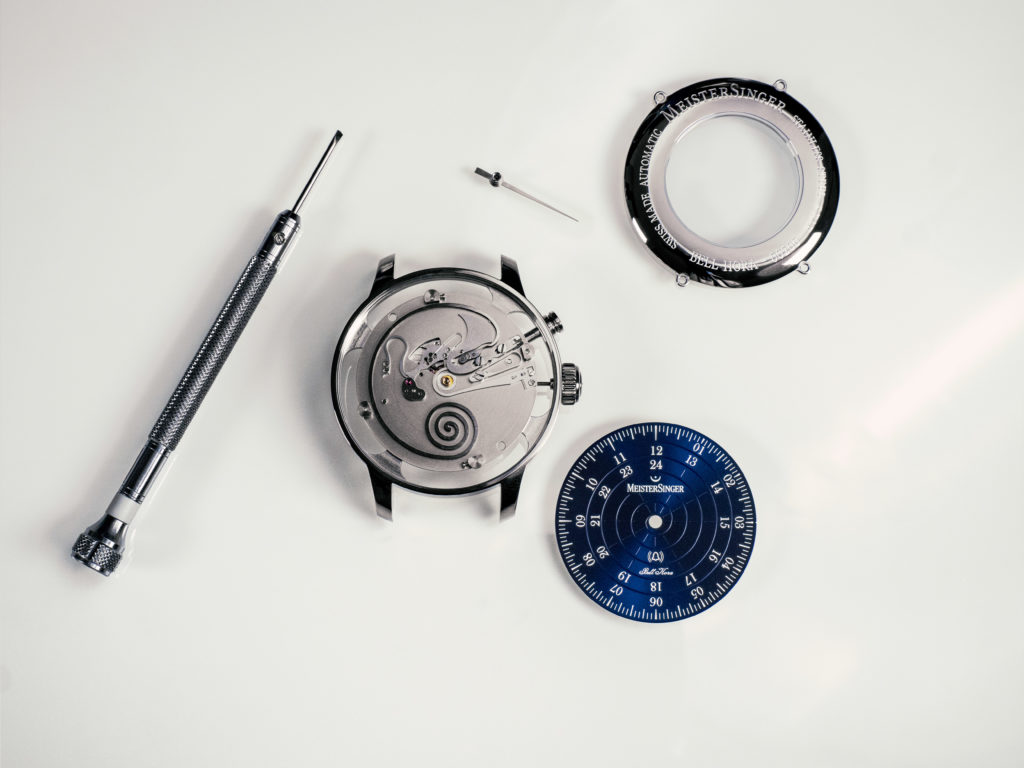 Dan kun je je afvragen: gaat dat niet juist ten koste van het rustgevende gevoel dat een MeisterSinger moet bieden? Volgens de fabrikant niet. Er is immers geen sprake van een alarm en ook geen drang om het aantal slagen te tellen, zoals bij een kerkklok. Slechts een 'en passant' klinkend welluidend belletje dat de voortschrijdende tijd hoorbaar maakt en aangeeft dat een nieuw uur is begonnen.
Stilte
Voor de momenten dat deze urenduiding tóch nog te veel van het goede is, is er de drukknop op de 2 uur positie, waarmee het belsignaal van deze Bell Hora eenvoudig kan worden uitgeschakeld. De zwarte markering laat in één oogopslag zien of het horloge op het uur zal slaan… of in geluidloze rust de tijd laat verstrijken.
Kost € 3490. Check www.meistersinger.com